Senior Care in Mauldin SC
There have been many studies on color and how it can affect us. For example, it's been proven that when many people look at the color red, it can result in their heart rate increasing. There is even a Color Association of the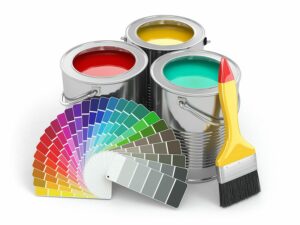 United States, and it has been around for 100 years this year. Although the Association focuses on color standards for industries such as textile, the fact they have been around for 100 years goes to show that color really does matter.
Color is all around us in different shades and hues, and just about anyone asked can immediately tell you their favorite color. People tend to choose clothing and items around the home in their favorite color. So when color can evoke emotion, a faster heart beat and even remind us of special memories, obviously our mind is responding. Colors in and around the home can also greatly influence mood. So why not use pleasing, mood enhancing colors for the home?
Senior care providers have the opportunity to really know their clients. They can find out their favorite colors and make simple suggestions as to how they can bring more color into their home, in a palate that pleases them. It really can be amazing how a few throw pillows or a new vase can change up a room. When discussing colors, if they have more than a couple favorites it's important to know that several colors have mixed effects. Take yellow for example. Many people associate yellow with sunshine and everything being bright and happy. On the other hand, some people don't like yellow because it reminds them of sickness and too much yellow in any room can be overwhelming.
Orange is a fun, happy color. It's not as powerful as red, but still has the ability to evoke energy and creativity, some people find. Blues can do the opposite of red in that they are able to lower some people's blood pressure, and what better thing to do for senior care? Greens have long been associated with life and new growth, and many people find greens to be very calming. So even just adding a nice, big green plant can change the feel of a room.
If you or an aging loved one are considering hiring senior care services near Mauldin, SC, contact Heart of the Carolinas Home Care at 864-991-3116.
Providing Home Care Services in Greenville, Simpsonville, Greer, Anderson, Spartanburg, Mauldin, Seneca, Laurens,Charleston, Columbia and the surrounding areas.
Latest posts by Edward Harrison
(see all)