If you do not have any prior experience with elder care, you might not truly understand what it is all about. Most of us will not have any direct experience with elderly home care until someone who is closed to you requires assistance, we won't have a lot of information about it.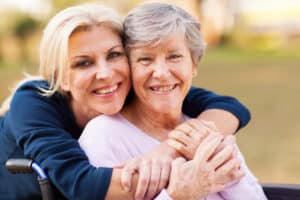 August 17th is called the Meaning of "Is" Day. While this was actually fostered for political purposes, it is a good idea to talk about what elder care "is."
Elder care is the process of providing essential services to elderly individuals who require it. These services could range from medical care at home in the form of a visiting nurse or doctor to home care aides who can help with light cleaning or other basic care needs.
There are generally a number of elderly home care agencies and providers across the country. Some will have a great deal of experience working with the elderly while others may have relatively no experience. Having no experience doesn't mean that a person will not have the skills necessary to assist the elderly individual. The elderly patient may require help with light cleaning around his or her home, or preparing meals. This can be done by almost anyone who has been living on their own for some period of time.
Elderly home care can also provide assistance with getting dressed in the morning, bathing, which includes taking a shower or bath, or helping the elderly patient with a sponge bath, toileting, and other personal hygiene requirements.
If a person relies on a home care aide, this aid will not be helping with direct medical care. In other words, he or she would not be allowed to administer medications, but they would be able to remind the patient that it is time to take their prescription medications.
Essentially, elder care is a service that can help older individuals who are living at home be safe and healthy in that environment. It is a more affordable option to assisted living or nursing home care, and it can offer a tremendous emotional benefit for those who do not want to leave their home.
If you have more questions about elderly home care or the services that it can provide, contact a home care agency in the area. You should be able to find a number of administrators or caregivers who are willing to sit down and explain all of the services and benefits that elder care provides.
If you or an aging loved one are considering hiring elder care services near Simpsonville SC, contact Heart of the Carolinas Home Care at 864-991-3116.
Providing Home Care Services in Greenville, Simpsonville, Greer, Anderson, Spartanburg, Mauldin, Seneca, Laurens,Charleston, Columbia and the surrounding areas.
Latest posts by Edward Harrison
(see all)