Senior Care in Mauldin SC
If you have a senior loved one who has been diagnosed with diabetes, you know that eating habits are very important for managing this condition.  Many times, those with diabetes or prediabetes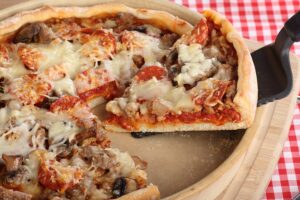 will visit a nutritionist for coaching and advice on how to make diet changes that can help them to manage their condition.  If your loved one is in the process of changing their eating habits and diet in order to better manage their diabetes, you may be learning many new things about nutrition, too.  One type of food that you may have heard a lot about is carbohydrates.  Are they good or bad for those suffering from diabetes?  The truth is that there are 2 different types of carbohydrates, simple carbohydrates (or "bad carbs) and complex carbohydrates (or "good carbs").  If you are helping your loved one to make better food choices and manage their diabetes, here is some important information that you should know about the difference between bad carbs and good carbs and how your loved one can get the right amount of carbs as a part of their healthy diet.
What are the bad carbs?
The body needs carbohydrates to provide it with glucose, which is essential for the body to function properly.  Simple carbohydrates, or "bad carbs" are usually in the form of sugars (natural or added).  The body does not have to take too much time to break these carbs down into glucose, which can have negative effects on blood sugar levels.  They also have a high-glycemic index and are typically foods that are known as "empty calories."  This means that they provide the body with sugar (more than it needs) but not many nutrients like fiber or vitamins, at all.  Some examples of simple carbohydrates include white bread, pizza crust, chips, soda, cake, and high fructose corn syrup.
What are the good carbs?
There are many types of foods that are "good" carbs, or complex carbohydrates.  These foods have a low glycemic index, contain fiber, and contain other essential nutrients.  Eating a diet that includes these foods can help those with prediabetes or diabetes to manage their condition and they are great foods for seniors who are trying to prevent diabetes.  Some examples of foods with complex carbohydrates include whole grains such as whole oats and brown rice, fruits, vegetables, and legumes.
If you or an aging loved one are considering hiring 

senior care in Mauldin, SC

, contact Heart of the Carolinas Home Care at 864-991-3116.  Providing Home Care Services in Greenville, Simpsonville, Greer, Anderson, Spartanburg, Mauldin, Seneca, Laurens, Charleston, Columbia and the surrounding areas.
Source:  http://healthyeating.sfgate.com/list-good-carbs-bad-carbs-6520.html
Latest posts by Edward Harrison
(see all)