Home Care in Seneca SC
One of the greatest risks to your parent's health, wellbeing, and ability to enjoy a long, healthy, and satisfying life in your home care journey with her is something that you likely never even think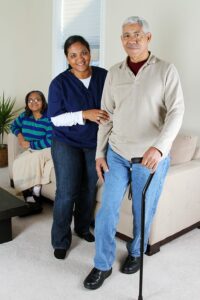 about. Hospital readmission, which is, heading back to the hospital within 30 days of initial discharge, is a problem that has grown in severity to the point that hospitals often face fines and other consequences if they are not able to limit these readmissions.
While there are times when going back to the hospital within a short time of being discharged is obviously the right thing to do, such as if your symptoms have worsened or not responded to a particular treatment, you start showing signs of infection at a procedure site, or you show signs of an allergic reaction to a medication, it is important to recognize the potential risks associated with repeat visits to the hospital. Some of these risks include:
More exposure to germs and bacteria
Greater chance of infection
Greater chance of accidental prescribing of the wrong medication or prescribing a medication that is contraindicated with other medications your senior is taking
Greater risk of delirium that dramatically increases risk of mortality
Higher emotional and mental health toll
Financial expense
Strain on the resources of the hospital
Lower chance of full recovery or at least functional recovery from the initial issue
Greater chance of diminished activity level and quality of life even several months or years after the discharge
Research shows that approximately 1 in 6 elderly patients returns to the hospital after receiving medical care. This represents a tremendous number of readmissions and a high risk of negative consequences. One highly effective way that you can reduce the chances that your parent will head back to the hospital after a discharge, however, is hiring an in home health care services provider. This care provider can create a personalized care approach specifically designed to address your parent's needs and resolve issues that might contribute to a readmission.
Some ways that a home care provider can help your parent reduce hospital admissions include:
Companionship. The truth is that many hospital readmissions occur because the senior is feeling lonely, bored, or simply wants attention. A home care provider is there to offer companionship, entertainment, and emotional support that reduces or eliminates this need.
Care reminders. Some seniors return to the hospital because they did not properly follow through with the care and guidelines that the doctor gave. In many situations is it because the senior did not fully understand those guidelines. A care provider is there to review these guidelines, treatments, medications, and restrictions and offer reminders so that your parent is compliant and can heal better.
Healthy lifestyle. A senior who is not living a healthy and safe lifestyle outside of the hospital is much more likely to end up back in the hospital. A care provider is available to make suggestions and offer support in living a healthier, safer lifestyle, such as going shopping with your senior and preparing healthy meals, encouraging more physical activity, and offering reminders to drink more water. This will add up to a healthier senior, and less chance of needing further hospital attention.
If you or an aging loved one are considering hiring home care in Seneca, SC, contact Heart of the Carolinas Home Care at 864-991-3116.
Providing Home Care Services in Greenville, Simpsonville, Greer, Anderson, Spartanburg, Mauldin, Seneca, Laurens, Charleston, Columbia and the surrounding areas.
http://www.rwjf.org/en/library/research/2013/02/the-revolving-door–a-report-on-u-s–hospital-readmissions.html
Latest posts by Edward Harrison
(see all)