Home Care in Anderson SC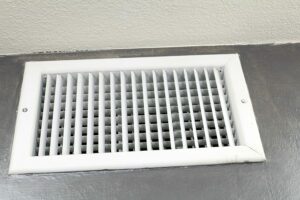 With more people recognizing the value of using home care via a family caregiver and supplemental home care provider services over the old tradition of assisted living facilities, it is important that those who are considering taking on the role of family caregiver understand the hazards that can exist in every home. By being aware of the risks, they can take steps to create a more wholesome environment in which they will be proud to care for their family.
It's in the Air: Environmental Hazards
Pollution in the air is frequently invisible and insidious as it poisons the people around you. Some sources, like tobacco smoke, are apparent and well-known and easy to recognize, but substances like carbon monoxide or asbestos can float through the air undetected without the aid of special equipment. To keep the air free of hazardous materials, you'll have to go to the source of the problem. For example, carbon monoxide will typically come from a gas leak within the home, and you can check for the presence of asbestos in the insulation of older buildings.
Pesky Pests and a Messy Nest
The combination of unsanitary conditions and the damage caused by common household pests makes up 35% of the household hazard exposures faced in a home care environment. Adding in unsafe conditions and general household clutter – a contributor to falls – takes the value up to nearly 50%. Thorough and consistent cleaning will help prevent both problems, but an existing infestation of cockroaches, rats, or other unwanted creatures may require the aid of an exterminator.
The kitchen in particular is a room that contributes to an influx of pests and diseases when not kept optimally clean. Infections can be distributed to the entire family through a few careless moments during dinner preparation, so take the time to review proper kitchen etiquette with special respect paid to the dangers of cross-contamination.
Man's Best and Worst Friend: Dangerous Pets
A dog or cat can be a companion that provides the invaluable service of bolstering the spirits of everyone around them, but poorly trained or maintained pets can cause physical harm or create an unsafe environment. Dogs of any size who are not taught to refrain from jumping or biting, even playfully, can cause injury due to falls. Affectionate felines who have the habit of rubbing on legs of the nearest passerby can have a similarly negative impact. If you forget to let them out or are too slow to change the litter box, wayward piles of excrement can be an environmental hazard from both the bacteria they contain or causing an unexpectedly slippery spot. While one of the less frequently seen hazards, it is one that can be remedied more easily.
If you or an aging loved one are considering home care in Anderson SC, please contact the caring staff at Heart of the Carolinas Home Care. Call Today 864-991-3116. Providing Home Care Services in Greenville, Simpsonville, Greer, Anderson, Spartanburg, Mauldin, Seneca, Laurens, Charleston, Columbia & Surrounding Communities.
Sources
http://www.ncbi.nlm.nih.gov/books/NBK43619/
http://www.ncbi.nlm.nih.gov/books/NBK2631/
Latest posts by Edward Harrison
(see all)