Heart of the Carolinas Home Care is committed to maximizing the independence and autonomy of our clients.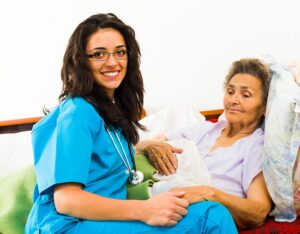 Care begins with a FREE RN assessment visit. During this visit, a Care Plan is written. The Care Plan addresses the client's needs in Activities of Daily Living (ADLS) (such as bathing and dressing) and Instrumental Activities of Daily Living (IADLS) (such as managing meal preparation and shopping). The client and family members are encouraged to assist with the Care Plan formation. This free service usually takes an hour to complete and gives everyone a clear path of duties and responsibilities.
The Care Plan is updated and modified as needed. Caregivers are supervised regularly and client's satisfaction is assessed to ensure the best possible service delivered.
There is no long-term contract and service can be ended at any time with no penalty. However, we do require a 24 hour cancellation notice to ensure job continuity for our care givers. Competent, reliable, professional care giving and client satisfaction are utmost concerns of Heart of the Carolinas Home Care.
Call Heart of the Carolinas for Care Giving Services if …
You are recovering from an illness and need help to get back on your feet.
You need assistance to get showered and dressed.
You have a terminal illness and wish to remain at home.
Your family member takes care of you and they need a break.
Your loved one is fiercely independent, living alone, at risk for falls, forgetting to take his/her medication……
You need someone to run errands, take you to doctor's appointments.
You need someone to help with grocery shopping, and provide light housekeeping & laundry.
You need pet care, companionship or meal preparation.
SaveSave