Home Care in Seneca SC
There are an incredible number of things that just about everyone can do to benefit their heart health. For aging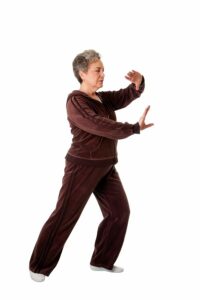 seniors, it is never too late to focus on proper heart care. Even if the individual had a lifetime of bad habits, including smoking, drinking, eating plenty of junk food and high cholesterol meals, and much more … there is a lot they can do to turn things around now.
It doesn't mean their heart will be just as healthy as somebody who took care of themselves pretty much through most of their life, but they can reduce the risk of heart attack, stroke, and other types of cardiovascular diseases. Even the elderly person who require some type of home care can do a lot to improve the condition of their heart.
One of the most important things is to eat right and become more active. Sedentary individuals are at an increased risk of heart disease and other cardiovascular illnesses. That's because the heart is a muscle and just like any other muscle in the body it needs to get exercise in order to stay as fit as possible.
Muscles being Neglected
Consider any other muscle in your body that doesn't get enough exercise. If you used to work out, play sports, or do other activities, and then one day your job and other responsibilities meant you were sitting down more frequently throughout the day and not getting much exercise at all, those muscles begin to lose strength. It becomes more difficult for you to do a variety of activities.
In order to get back to the things used to enjoy you have to start slow and get those exit those muscles exercise they used to get on a regular basis.
The heart is much the same way. If the senior hasn't worked out or done a lot of physical activity in many years, they should always consult their doctor before starting a new exercise regimen or physical activity.
When they begin this new activity, they should always start out slow. They should take their time and if they feel fatigued, queasy, or just not right for any reason they should stop what they're doing and see their doctor.
Many doctors recommend exercise for people of all ages, including the elderly. Becoming more active, going for walks at the mall in the winter, gardening in the summer, and much more can all be highly beneficial to heart health.
If you or an aging loved one are considering hiring home care services near Seneca, SC, contact Heart of the Carolinas Home Care at 864-991-3116.
Providing Home Care Services in Greenville, Simpsonville, Greer, Anderson, Spartanburg, Mauldin, Seneca, Laurens,Charleston, Columbia and the surrounding areas.
Latest posts by Edward Harrison
(see all)