Caregiver in Spartanburg SC
As your elderly loved one's family caregiver, you want to make everything in her life easier and safer for her, including using the toilet. Whether your elderly loved one needs additional safety devices or assistive tools that can keep her from being in a dangerous position, small changes can make a big difference.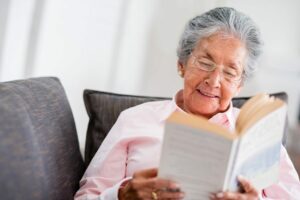 Raise the Toilet Seat
There are a variety of different tools that you can use in order to raise the toilet seat for your loved one. This is helpful because your loved one may find it difficult to lower or to raise herself when she needs to use the toilet. Be careful not to raise the toilet seat too high as that can also cause issues for your elderly loved one.
Install Grab Bars around the Toilet Area
Whether she needs extra help raising or lowering herself or her balance is not so good, grab bars around the toilet area can be extremely beneficial for your elderly loved one. Make sure that you install them securely to the wall so that your loved one can put all of her weight on the bars. If she needs additional help raising and lowering herself, you might also want to consider installing bars at different heights.
Use Urinals When Necessary
Urinals can help your elderly loved one to use the facilities even when she can't get to the bathroom easily. This might be an excellent option for your loved one to use at night so that she doesn't have to maneuver to the bathroom in low light. If your loved one has trouble getting up easily, urinals can be a helpful backup solution.
Work with an Occupational Therapist
An occupational therapist is uniquely qualified to assess your elderly loved one's needs and the bathroom itself to determine what types of safety devices can help her the most. Your loved one's occupational therapist may also recommend different tools that your loved one can use in order to make her time in the bathroom much easier.
As your loved one's needs change, continue to assess those new needs and adapt the bathroom for her safety and ease of use.
If you or an aging loved one are considering hiring caregiver services in Spartanburg, SC, contact Heart of the Carolinas Home Care at 864-991-3116.  Providing Home Care Services in Greenville, Simpsonville, Greer, Anderson, Spartanburg, Mauldin, Seneca, Laurens, Charleston, Columbia and the surrounding areas.
Latest posts by Edward Harrison
(see all)