Senior Care in Anderson SC
Kidney disease does not necessarily mean the kidneys will no longer work, but depending on the severity of your loved one's condition, it does mean that urgent medical attention is needed to save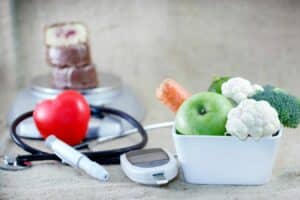 the kidneys and help them heal after a kidney disease or failure diagnoses. Over 39 percent of people over the age of 60 are affected by this disease, which may progress slowly or rapidly. Whatever type of chronic kidney disease your loved one is facing, there undoubtedly a mixed bag of emotions that go with it, from being anxious over the number of decisions that need to be made to the uncertainty of what the future holds for their health. As the caregiver of an elder receiving in-home care, your loved one needs your support and assistance more than ever as they go on this fearful journey.
Types of kidney disease
As with most chronic diseases, kidney disease has more than one type. When there are minor issues with the kidney, the body is still able to function properly since it has the full use of the other kidney. However, when less than 50 percent of the "good" kidney is not working correctly, that is when real problems may appear, such as kidney failure. Here are the top three types of kidney disease to be aware of:
Hereditary kidney disease: This form of kidney disease develops due to a family history of it, even if the disease is not present in every generation.
Congenital kidney disease: Some people are born with the condition due to malformations in the kidney and surrounding organs. These malformations put pressure on the kidneys, which may cause them to completely shut down.
Acquired kidney disease: Acquired kidney disease develops later in life and is the most common form of this disease.
Causes
Chronic kidney disease is often the product of another chronic disease or medical condition that disables the kidneys to fully function. Some medical conditions that may weaken the kidneys are:
High blood pressure
Type 1 and 2 diabetes
Polycystic kidney disease
Interstitial nephritis, or inflammation of the kidney's tubules and surrounding structure
Glomerulonephritis, or an inflammation of the kidney's filtering units
Obstruction of the urinary tract over a long period of time, such as kidney stones or an enlarged prostate
Recurring kidney infection
Vesicoureteral reflux, or a condition that causes urine to back up in the kidneys
Symptoms
If you fear the older adult in your life who is accepting elder care may have kidney disease, take them to the doctor immediately if you notice any of the following symptoms:
Loss of appetite
Nausea or vomiting
Exhaustion or weakness
Problems sleeping
Reduced mental alertness
Hiccups
Twitches and cramps in the muscles
Constant itching
Chest pain
Swelling in the feet and ankles
Shortness of breath
High blood pressure
Shifts in urinary output
By getting diagnosed for kidney disease early, your doctor may be able to develop a treatment plan that will either slow down the symptoms of this disease or stop it completely.
If you or an aging loved one are considering hiring senior care services in Anderson, SC, contact Heart of the Carolinas Home Care at 864-991-3116.
Providing Home Care Services in Greenville, Simpsonville, Greer, Anderson, Spartanburg, Mauldin, Seneca, Laurens,Charleston, Columbia and the surrounding areas.
Source
Mayo Clinic. "Chronic kidney disease."
Second Opinion. "Kidney Disease: Caring for a Chronic Illness."
Caring.com. "Caring for Seniors with Kidney Disease."
Latest posts by Edward Harrison
(see all)