Elder Care in Seneca SC
Just as it's important for your loved one to have a plan for her current and future care, it's equally important to revisit that plan from time to time in order to adjust it. You should do this fairly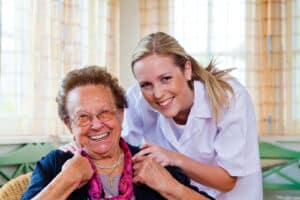 often so that you can adjust whatever isn't working.
Talk to Your Loved One about How She's Doing
Including your elderly loved one in conversations about her own care plan helps her to maintain some independence in the process. It also helps you to understand what is working from your loved one's point of view and where she sees a need for more or better assistance. Your assessment can even be as simple as asking your loved one regularly how she's feeling.
Include Her Doctor's Recommendations
As your loved one's health changes, her doctor is likely to have new recommendations for her care. This might include dietary changes, increases or decreases in activity levels, or a host of other ideas that are specific to her individual health conditions. Make sure that you're keeping these recommendations in mind when you make changes to your loved one's plans for future care. This can help you to implement these recommendations more gradually for your elderly loved one.
Set New Goals Based on the Current Situation
Consistently reviewing your loved one's care plans helps you to set new goals for her. Perhaps she's achieved the goals that you set for her last time around, such as exercising regularly now. A new goal could be that she continues exercising and now adds a little more water each day. Building on previous goals is an excellent way to help your loved one to accept new and healthier habits.
Assess Your Own Needs
Your own needs are just as important as your elderly loved one's needs when you're assessing her care plan. Are you feeling healthy? More stressed? Are there parts of the plan that aren't working for you? Perhaps you need to investigate bringing in elder care providers to help with personal care tasks, for example. Or maybe you need a bit more respite time than you're able to eke out now. Bringing in help from other family members could be the piece that the current plan is missing.
There is no one plan that is going to work for your elderly loved one all the time and in every situation. As her health and needs change, so too will her plan for current and future care.
If you or an aging loved one are considering hiring 

elder care in Seneca, SC

, contact Heart of the Carolinas Home Care at 864-991-3116.  Providing Home Care Services in Greenville, Simpsonville, Greer, Anderson, Spartanburg, Mauldin, Seneca, Laurens, Charleston, Columbia and the surrounding area
Latest posts by Edward Harrison
(see all)