Caregiver in Columbia SC
Being a multigenerational caregiver can be hectic. You are not just thinking about the needs of your aging parent, but also of your children, your partner, and yourself as well. This can add up to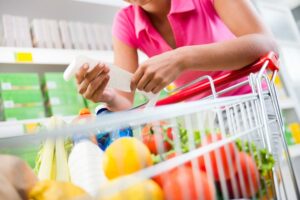 schedules that feel totally packed and to-do lists that seem like they will never end. Finding simple ways to streamline your efforts can help you to save time, energy, and stress for care efforts that are more effective, more efficient, and more enjoyable for everyone involved.
One way that you can manage your multigenerational caregiver schedule and improve your daily life is meal planning. While this might just seem like one more thing that you are trying to fit in with all of the other tasks that you have to complete and errands that you have to run, if you take the small amount of time necessary to do it regularly you will find that many of your other tasks are made far simpler and faster.
Some ways that meal planning can help to manage your multigenerational caregiver schedule include:
More efficient grocery shopping. Do you ever go to the grocery store for a big shop on the weekend only to find yourself going back several more times during the week to pick up a few things here and there? If you are like many caregivers, the answer is yes. Not only does this use up valuable time, but every time you go to the grocery store you are likely picking up impulse items that you do not really need, spending extra money and putting unhealthy food in the house that you do not really want your parent or your children eating. When you take the time to meal plan you know what you are preparing and when. You can then go through the kitchen, find out what you need, and make a thorough, detailed shopping list that lets you go to the store one time. You will save time, money, and stress on your nutritional goals.
Better nutrition. Improved nutrition is another way that your family can benefit from regular meal planning. Planning out your meals in advance lets you know what you are going to eat and when, enabling you to prepare some elements ahead of time for when you are going to have a tight squeeze in your schedule one day. This helps you to resist the urge to swing through that drive-thru or grab the delivery menu. Instead, your family will eat well-balanced, nutrition-packed meals prepared with ingredients that you chose, giving you greater confidence in their health and wellbeing.
Time-savings. When you take the time to plan out your menus, you eliminate that wondering of "what's for dinner?" You also make it possible to prepare meals ahead and freeze them, or do some of the preparation as soon as the groceries get home so that making your meals is faster, easier, and less stressful. This is especially important if your parent does not live with you and you are making two sets of meals for every day.
If you or an aging loved one are considering hiring 
caregiver services in Columbia, SC

, contact Heart of the Carolinas Home Care at 864-991-3116. Providing Home Care Services in Greenville, Simpsonville, Greer, Anderson, Spartanburg, Mauldin, Seneca, Laurens, Charleston, Columbia and the surrounding areas.
Latest posts by Edward Harrison
(see all)